From the bright birds and reptiles of the rainforests to the turtles and manta rays of the sea, Tobago's wildlife is as diverse as it is incredible. Here are seven animals to spot while you're there…
Tobago is a birder's heaven, with around 260 species of birds to be found flitting around the rainforests and paddling in the mangroves. Bright and noisy Amazon parrots can be heard across the island while the Adventure Farm and Nature Reserve is home to a variety of hummingbird species.
See more of Tobago's birds here.
2. Turtles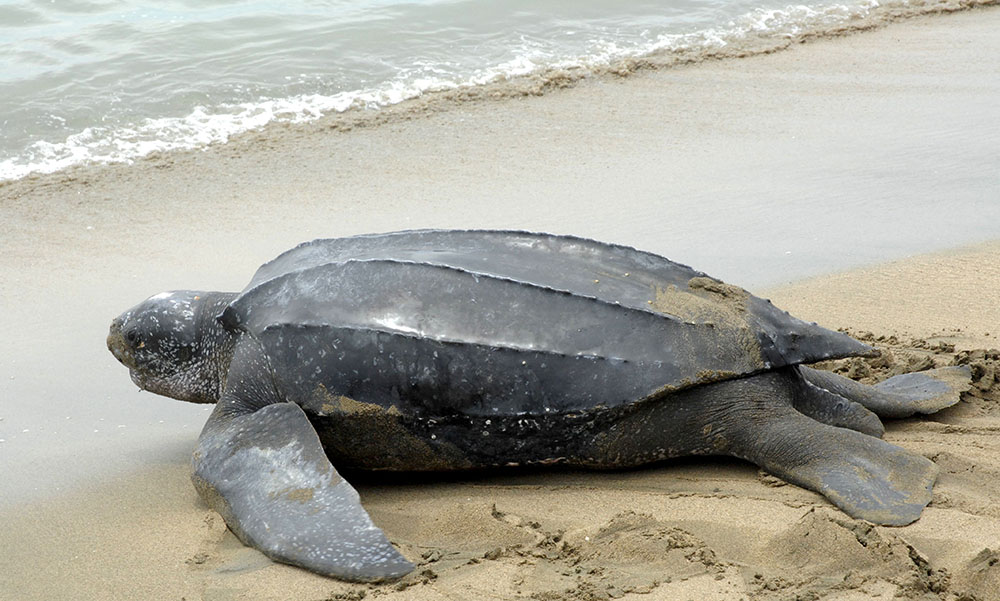 On the south west of the island, dive beneath the surface to discover Mt Irvine Wall and find yourself swimming alongside hawksbill turtles. You'll also see lobsters and crabs among the coral, and, if you're really lucky, the shy spotted eagle may make an appearance.
Back on dry land, head to Turtle Beach to see the nesting sights of leatherback turtles and learn about the huge efforts in place to protect these graceful creatures. For a really special sight, visit between January and September to watch female turtles climbing up the sand to bury their eggs or to see the hatchlings scurrying down to the shoreline. 
3. Manta rays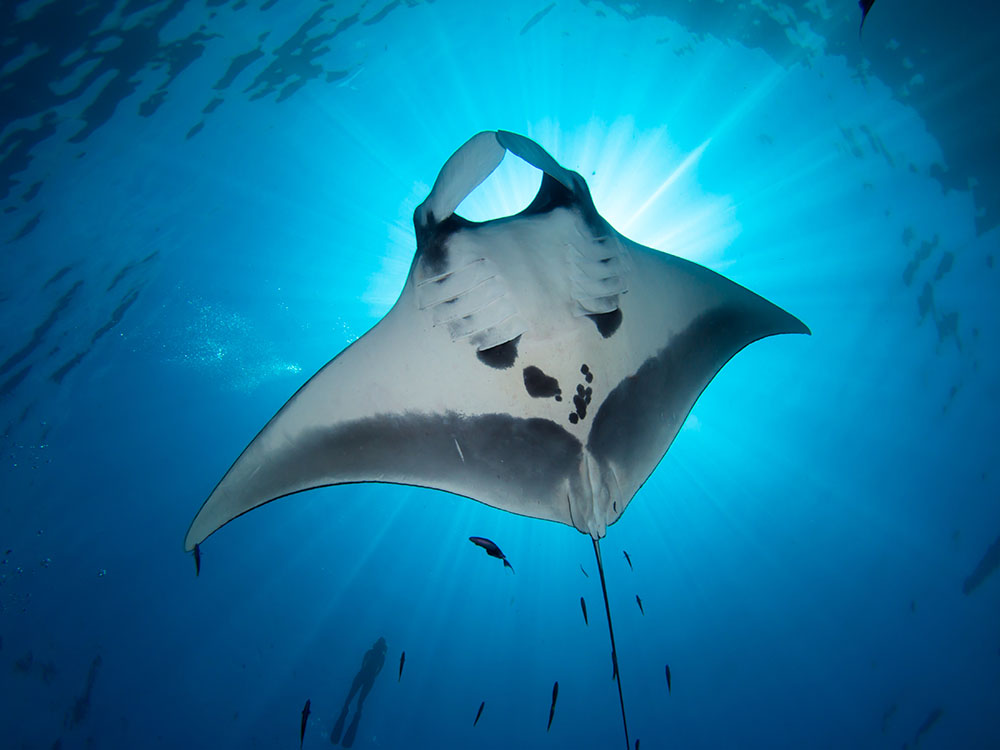 With a wingspan anywhere between two metres and a huge eight metres, you'll know when you have seen a manta ray.
Tobago Dive Experience in Speyside can organise dive trips to St Giles Island and Sisters Island, increasing your chances of seeing these giant rays. As well as the mantas, look out for hammerhead sharks and a rainbow spectrum of tropical fish.
4. Dolphins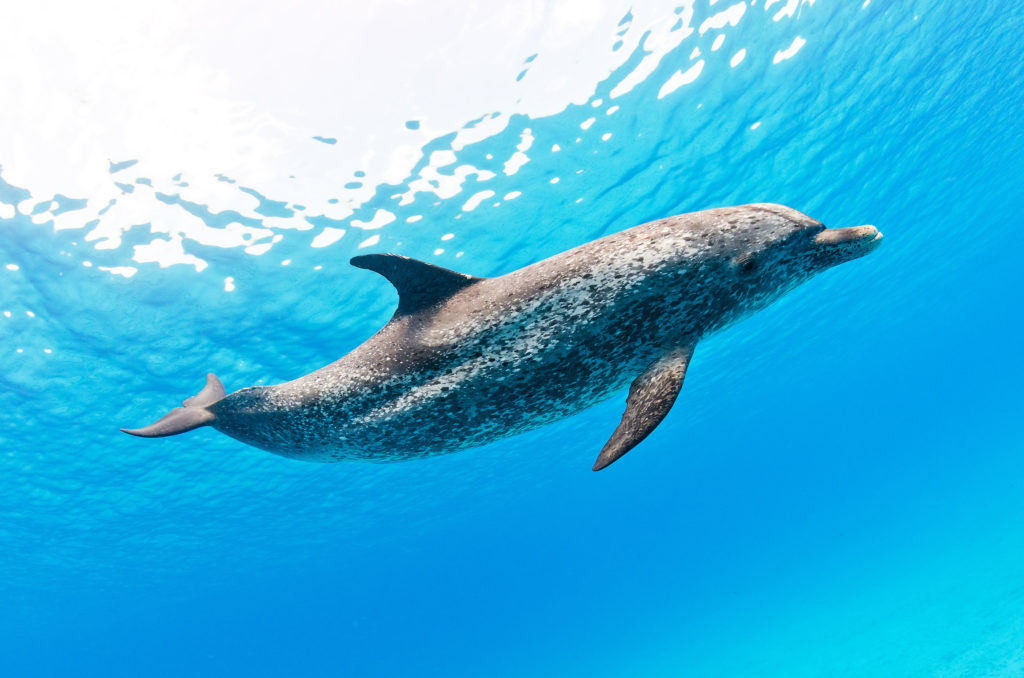 Setting out in a boat to explore the smaller outcrops dotted around Tobago is a great way to spend a day – and seeing dolphins jumping around the boat will be an added success to the outing. A catamaran cruise to Cotton Bay allows you to snorkel, kayak and swim in the water where a dolphin may come and see what you're up to.
Alternatively, head to St Giles island in a fishing boat for a chance encounter with dolphins en route.
5. Armadillos
The Gilpin Track Trace in Tobago's ancient Main Ridge Forest Reserve is a popular walking trail – and not just with hikers. Keep your eyes and ears piqued for your chance to see a nine-banded armadillo scuttling across the forest floor. 
These shelled creatures can grow to around 70cm and are nocturnal, so your best bet is to embark on a guided night walk.
6. Reptiles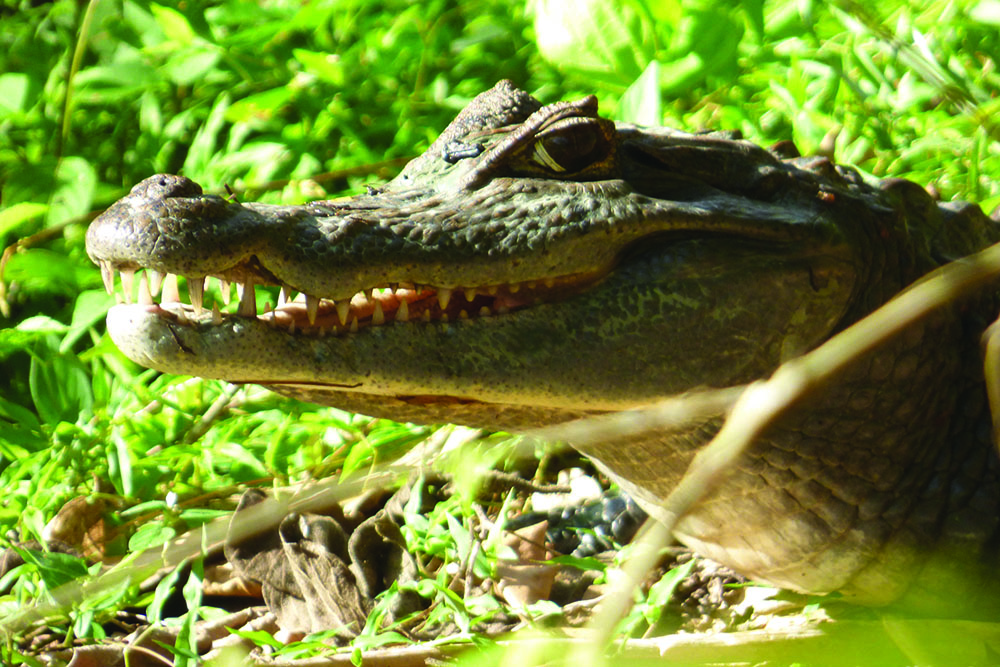 Snakes, caimans and lizards can all be found lurking in the depths of Tobago's forests. For almost guaranteed sightings and to learn more about Tobago's reptile species, visit the Corbin Local Wildlife Park. Here, hunter-turned-conservationist Roy Corbin will take you on a guided tour of the park which provides a home for rescued animals before releasing them back into the wild.
At the sanctuary, you'll see snakes including harmless serpents and aggressive mango snakes. There are two types of lizards – green lizards which can grow to over a metre long and the equally large and more feisty Sally Painter lizards.
Caimans can also be seen here, basking in the sun by the water.
7. Manicous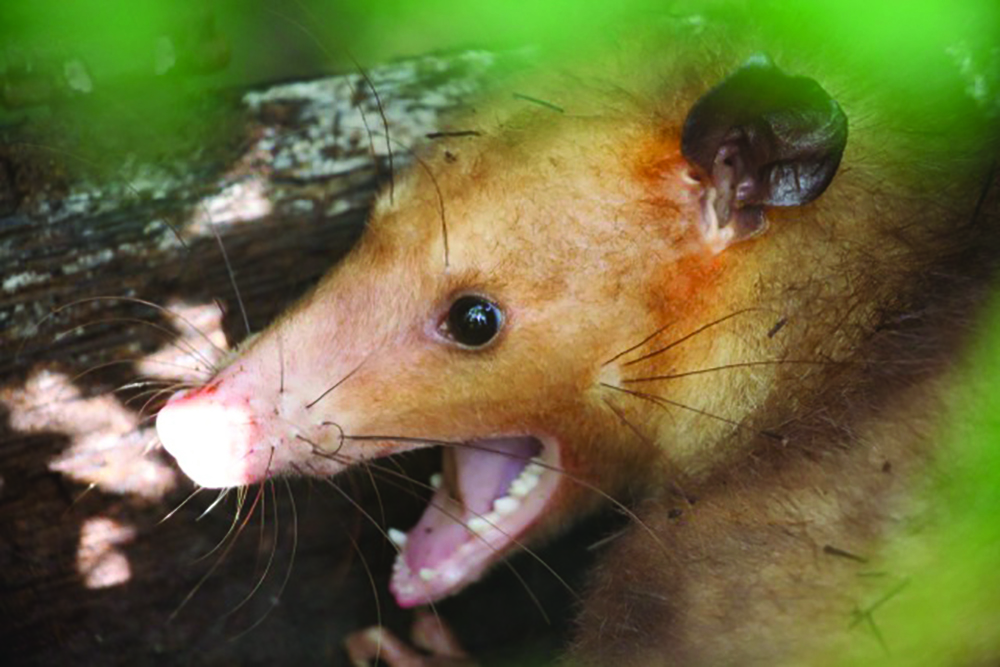 Another much cuter animal that can be spotted at Corbin Local Wildlife Park is manicous, also known as opossums. Don't panic if they appear to be lifeless. These small marsupials play a clever trick when they feel threatened by playing dead. They will produce a foul smell, go stiff, foam at the mouth and then regain consciousness between 40 minutes and four hours later.
Keep dreaming of Tobago…


Find out why Tobago is a birder's paradise
Enjoy an eco-adventure in Tobago
These are the best water adventure's to have in Tobago