The coronavirus pandemic has made this past year a stressful one for all of us and the many lockdowns we've endured have given us seriously itchy feet. Once we're able to hop on a plane again, Tobago offers plenty of peaceful places to recharge amid pristine nature – the perfect tonic to lockdown. Here are seven of the best to relax in…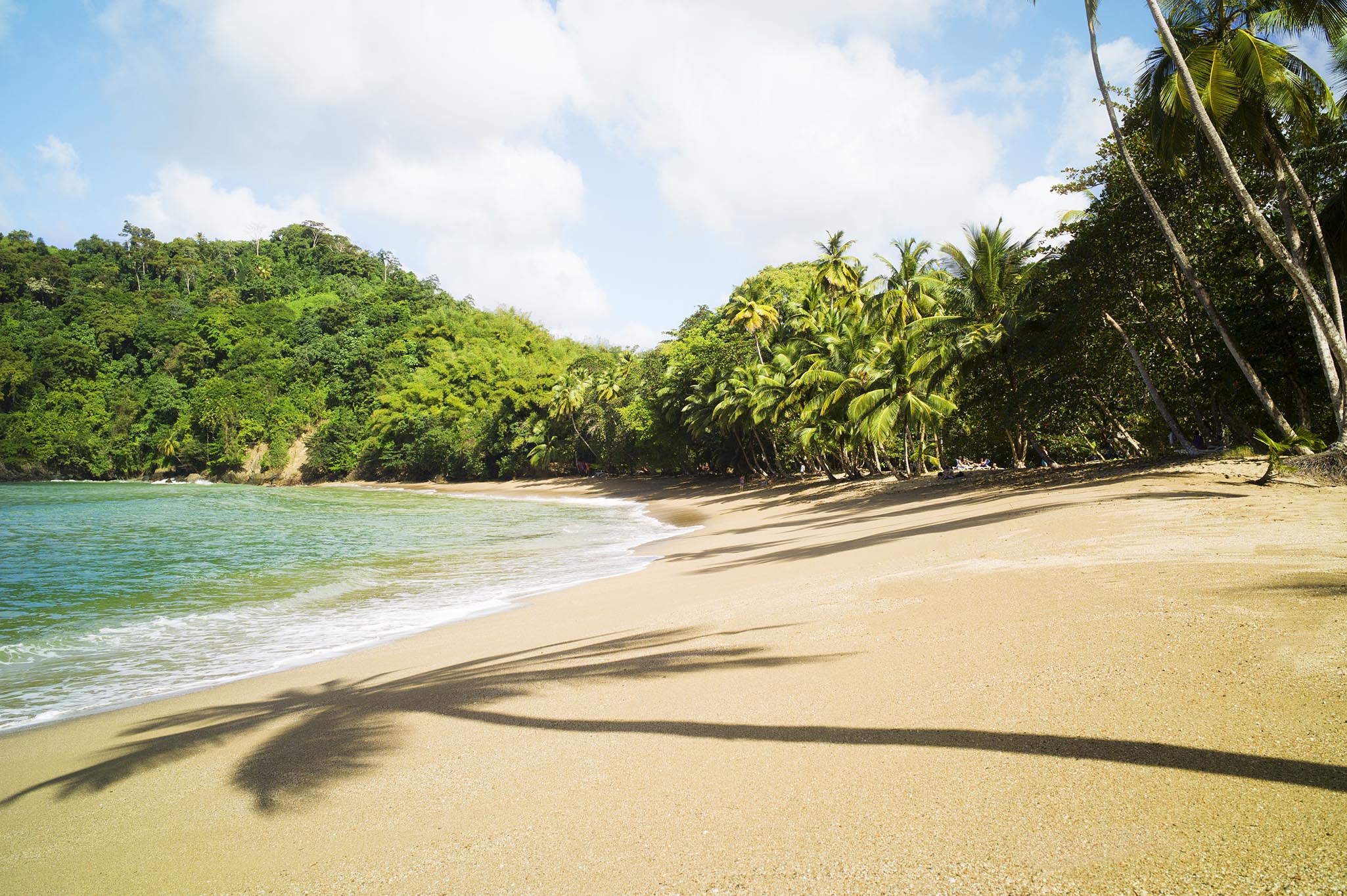 Sometimes the best places are the hardest to find and that's certainly the case with Englishman's Bay. You could easily miss its signpost from the main road, where a single gravel track leads you through lush rainforest before you pop out on a postcard-perfect golden crescent. Apart from a solitary restaurant and beach shack, you'd be forgiven for thinking you might bump into Robinson Crusoe, such is its desert island feel. This is your chance to play castaway, lounging on the powder-soft sands while spotting tropical birds in the trees above. The inviting aquamarine waters make for a great swimming spot and if you visit this secluded bay between March and September you can laze on the beach alongside leatherback turtles.
2. Petit Trou Lagoon
A tranquil place to go stand-up paddleboarding, the sheltered waters of Petit Trou Lagoon on Tobago's Atlantic coast are home to hawksbill and green turtles, while pelicans and ospreys fly overhead. But the real lure of the lagoon is not a peaceful paddle but its network of boardwalks which weave through thick mangroves. Tucked away in a corner of the Tobago Plantations Estate, it's an otherworldly stroll through this shaded, knotted forest. The number of roots which cling to the wooden walkway almost makes you feel like you're intruding upon nature's playground and the eerie silence is only broken by the sound of yellow-crowned night herons pacing through the brackish water in search of crabs.
3. Top River Falls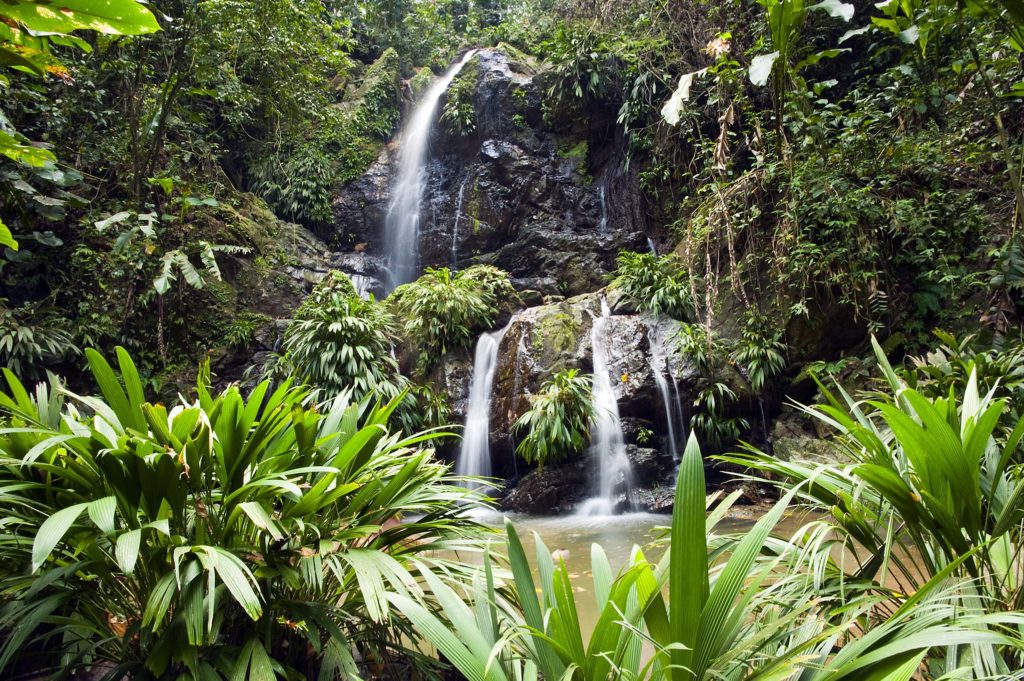 Tobago's lush green centre is flush with waterfalls leaking from its rocky spine that you can cool off under via several walking trails. Argyll Falls is its most well-known but if you really want a cascade just for yourself, pick Top River Falls, which is found just behind the sleepy village of Parlatuvier. The unremarkable entrance to the short trail leading there only adds to its charm and when you reach it you'll be glad the cascade is still a well-kept secret. A three-tiered waterfall, it boasts a tempting pool at both its top and bottom, with the lower skimmed by low-hanging vines and the upper pool encased by verdant jungle lit up by deep crimson lobster-claw plants. A truly magical spot to – literally – bathe in nature.
4. Main Ridge Forest Reserve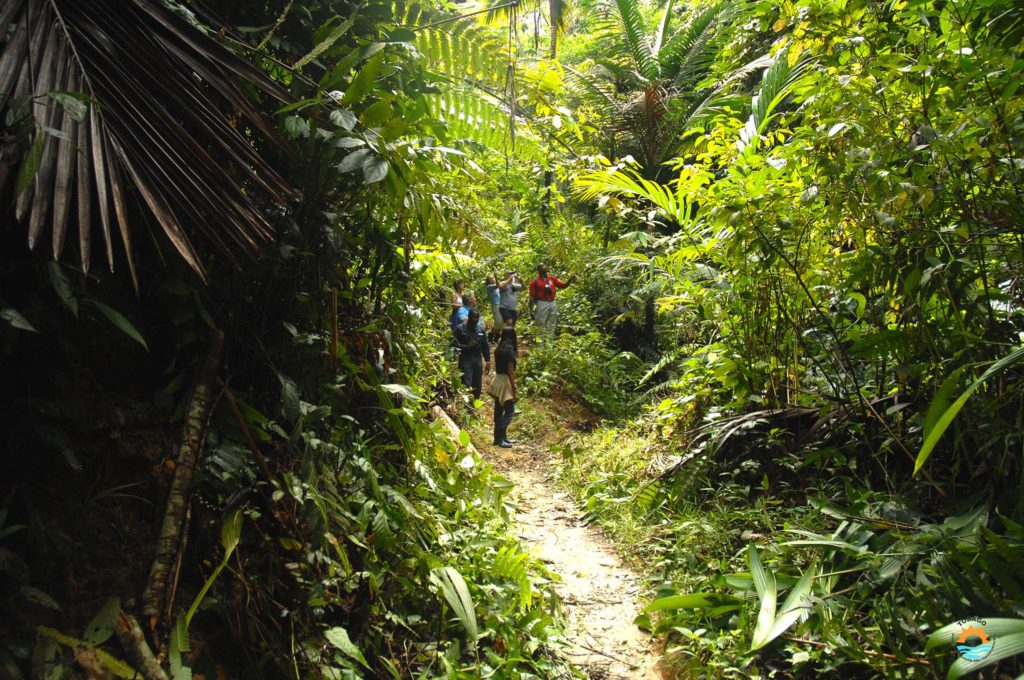 The first nature reserve in the southern hemisphere to be given protected status when it was established by the British in 1776, Main Ridge Forest Reserve is the emerald jewel in Tobago's crown. A patchwork of dense rainforest, rocky hills and waterfalls have been left to grow as nature intended ever since and are filled with wildlife such as agoutis, armadillos and 260 species of birds. There are plenty of walking trails for you to trace in this rich wilderness, with Gilpin Trace the most famous of them all, a two-hour route which cuts right through the thick jungle. For a hike that's more off the beaten track, take to the one-mile Blue Copper trail, named after the eponymous umbrella-like trees which survived Hurricane Flora and great for spotting snakes, lizards and the rare white-tailed sabrewing.
5. Bon Accord Lagoon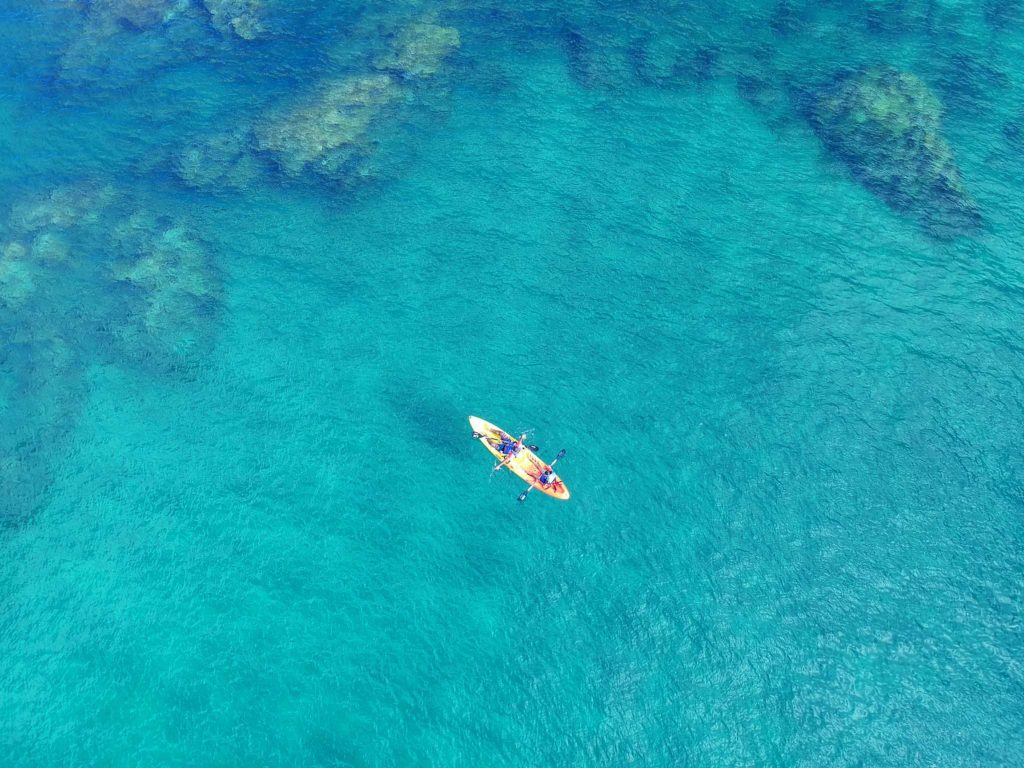 Another serene location for kayaking or stand-up paddleboarding through mangrove swamps, Bon Accord Lagoon is a haven for spectacled caiman, lobsters, iguanas and wetland bird species like bananaquits, herons and flycatchers. But that only tells half of this wilderness' story. Return after dark on a stand-up paddleboard and Bon Accord Lagoon's still waters are painted an electric blue thanks to the bioluminescent plankton which lurk within. An ethereal phenomenon, one flick of your paddle and it's like activating a million neon lights. You'll find it hard to take your eyes off this mesmerising spectacle, transfixed by the underwater light show beneath your feet. This is Mother Nature's very own late-night party – and you're invited.
6. Little Tobago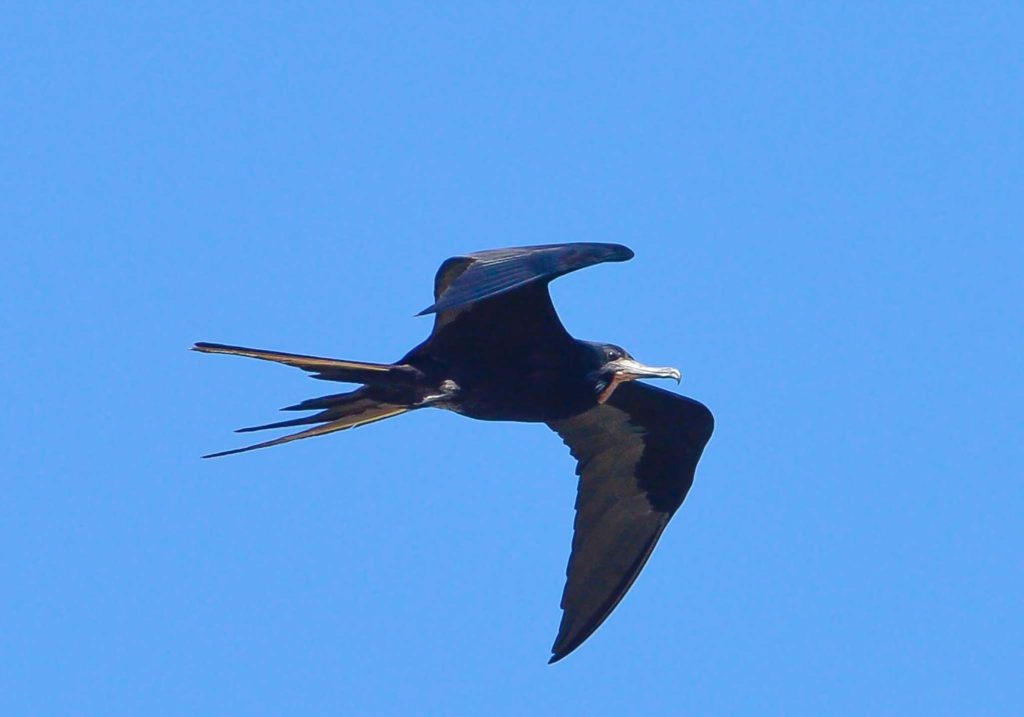 This tiny isle off the north-eastern coast of Tobago has a remarkable history. It was a booming cotton plantation in the late 1800s and when the industry collapsed it was earmarked for sugar cane crops. When that didn't work, it was bought by politician Sir William Ingram to become a home for a colony of birds of paradise (Little Tobago is still also known as Bird of Paradise Island). Sadly, they became extinct on the island in the mid-20th century but Little Tobago has evolved into one of the most important seabird sanctuaries in the Caribbean. Glass-bottom boat tours now take you there, where guided birdwatching walks afford you the chance to spot red-billed tropicbirds, Audobon's shearwaters, frigate birds, sooty terns and brown boobies. You can also go snorkelling in the iridescent Angel Reef, which is teeming with tropical fish.
7. Flagstaff Hill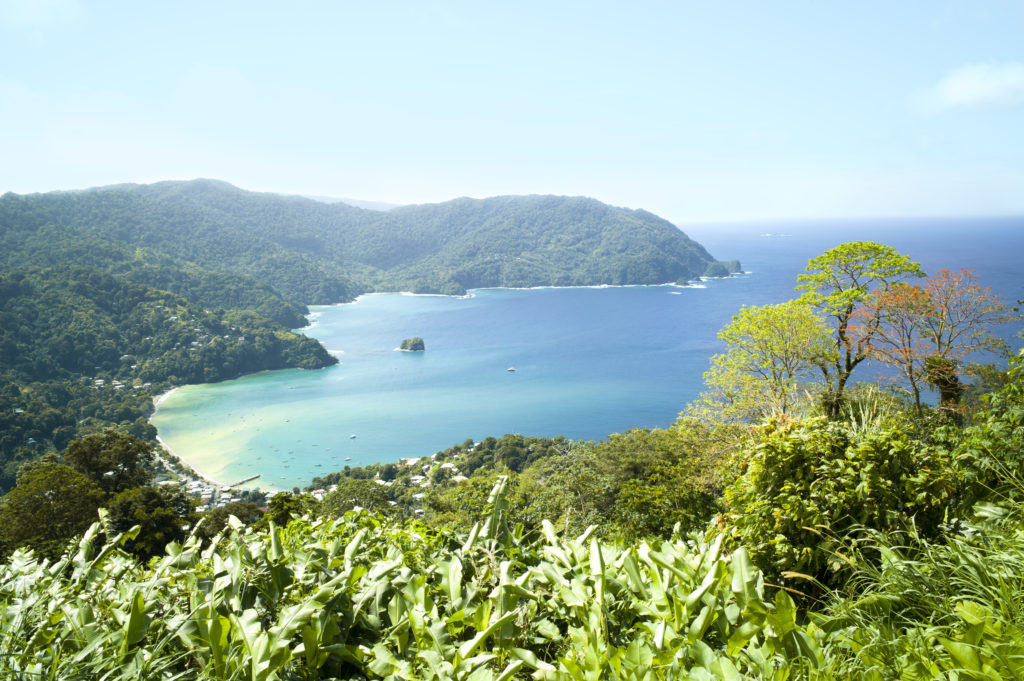 Pigeon Peak may be the highest point in Tobago but Flagstaff Hill in the island's north arguably offers the finer views, mainly because you have them to yourself. The American army used it as a military lookout during the Second World War, building a radio tower at the top, but apart from a handful of benches today there's no other trace that humans were once here. The island-wide views are epic at any time of the day (with ocean vistas on three sides) but pack a picnic and make a beeline to its summit at sunset, where you can spot nocturnal birds such as the white-tailed nightjar and striped owl circling over St. Giles Island.
Keep dreaming of Tobago…


Find out why Tobago is a birder's paradise
Enjoy an eco-adventure in Tobago
These are the best water adventure's to have in Tobago