With a rich history, a buzzing local art scene, tasty food and festivals you can't help but join in with, there's a cultural experience to suit almost everyone in vibrant Tobago. Here are just seven…
1. A real taste of Tobago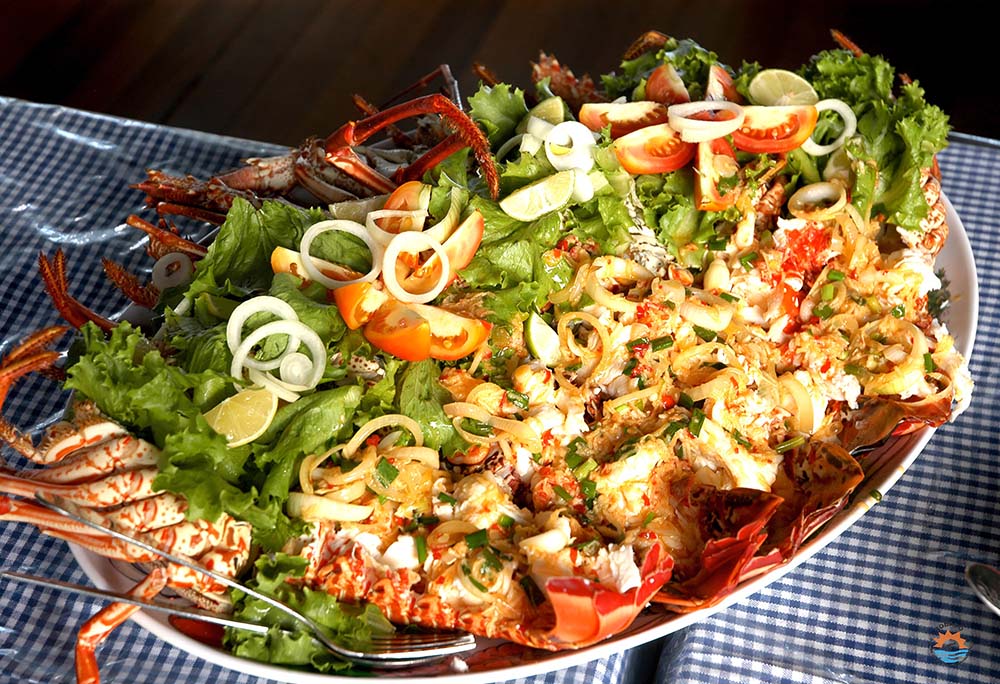 Crab and dumplings, lobster, and Creole dishes such as pelau and callaloo are all highlights of a traditional Tobagonian menu. Tobago's food scene is big on flavour and big on heat, so be sure to order a coconut water or a rum-laced cocktail to wash it all down with.
Being an island, it should come as no surprise that fish is often the star of the show at many Tobagonian restaurants. At Stonehaven Bay, you can help fishermen pull seine – a 150-year-old tradition of fishing with nets – and receive a complimentary herring for your hard work. Have lunch at the beachfront restaurant Waves and watch the fish come in as you dine on your seafood – it doesn't get much fresher than this.
Castara is another fine place to eat fresh fish. Every Thursday evening, Cascreole Bar & Beach Club hosts a beach party, Caribbean style. A fire will be roaring, steel pans will be setting the rhythm, and you'll be treated to grilled fish caught that very same day.


2. A walk through history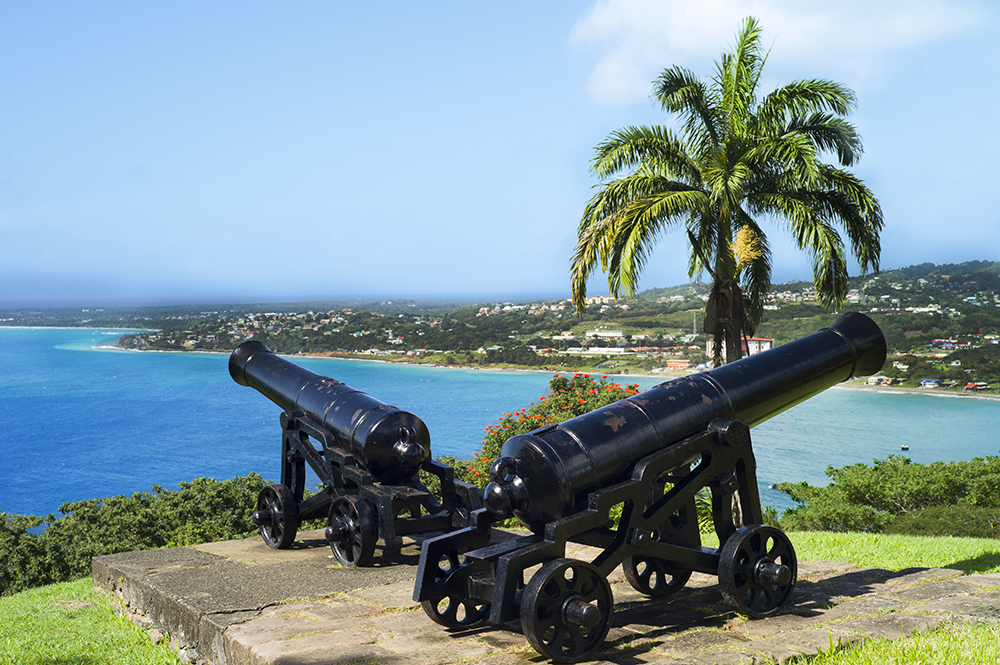 From old forts to run down mills, remnants of Tobago's colonial past pockmark the island. What better way to learn about this island's history than by visiting the places still standing to tell the story?
The most well-preserved is the hilltop 18th Century King Fort George. Join the cannons in looking out to sea and enjoy views over the capital, Scarborough. Walk around the fort to see the barracks, prison cells and officers' mess and learn about its history at the Tobago Museum. Go even further back in time at Fort James which is the oldest of its kind on the island. With its green grounds and sea views, it can be hard to believe this peaceful sight was once the setting of some ferocious battles.
More stories of Tobago's colonial past await to be discovered at the remains of sugar mills left around the island. The water wheel at Speyside Estate, and mills at Tobago Plantations Estate, Canoe Bay and Buccoo have all been picturesquely reclaimed by nature, with thick tree routes veining the historic buildings.
3. Join in with the festivals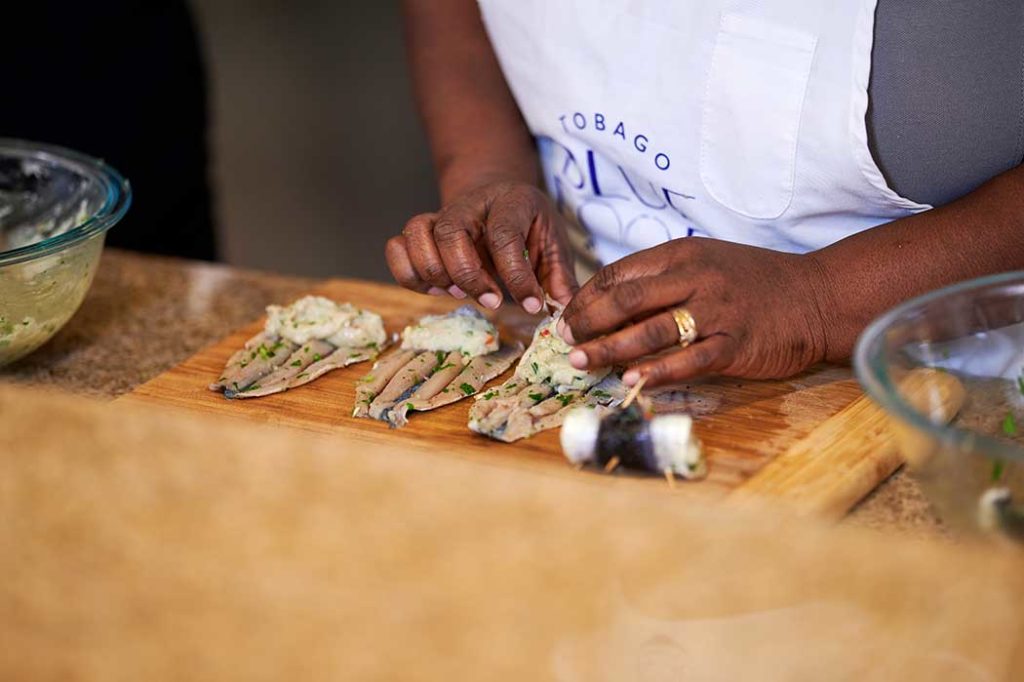 Music, food and dancing: these joyful aspects of Tobago's deserve to be celebrated, and how better to do this than by hosting vibrant festivals? Visit Tobago in April to immerse yourself in the Tobago Jazz Experience. This weekend party right on the beach sees acts from all over the world come to sing, play their instruments and dance.
More dancing can be enjoyed at the Heritage Festival held in mid-July to 01 August, where villages take it in turns to host the festivities over a period of two weeks, celebrating their culture through music and theatre.
Treat your tastebuds at one of the island's food festivals. Every October in Bloody Bay village, the ingredient dasheen turns blue when boiled and is celebrated at the Blue Food Festival. Dishes are created using dasheen resulting in ice creams, sauces and liquors of various shades of blue. Sample the dasheen dishes and accompany them with rum while enjoying soca music.
A more regular celebration of food can be enjoyed at the Harvest Festival, hosted on Sundays by a different village. It's a social affair, with islanders coming together to have conversations over tasty plates of food.
4. Admire the local art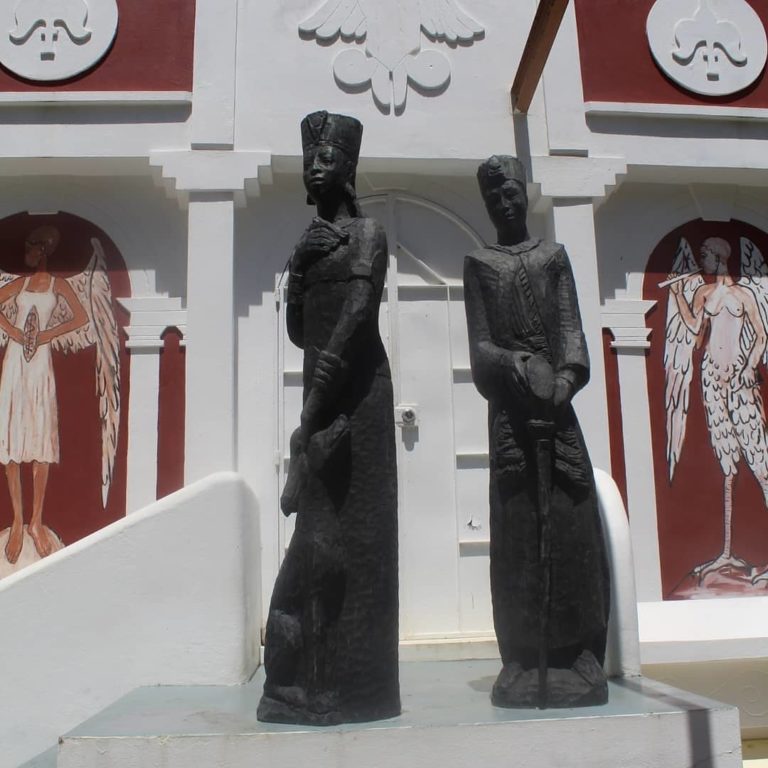 Tobago has an impressive art scene and there are many spots around the island to appreciate the works of local artists. Head inside the Kimme Museum (nicknamed 'the castle' by locals) to see life-size sculptures of Tobagonians carved from oak, cedar and bronze. Alternatively combine art with nature with a walk around Genesis Nature Park and Art Gallery. Owned and run by artist Michael Spencer, the eco-resort has a quirky garden where giant sculpted heads poke between the plants.
5. Go on a chocolate journey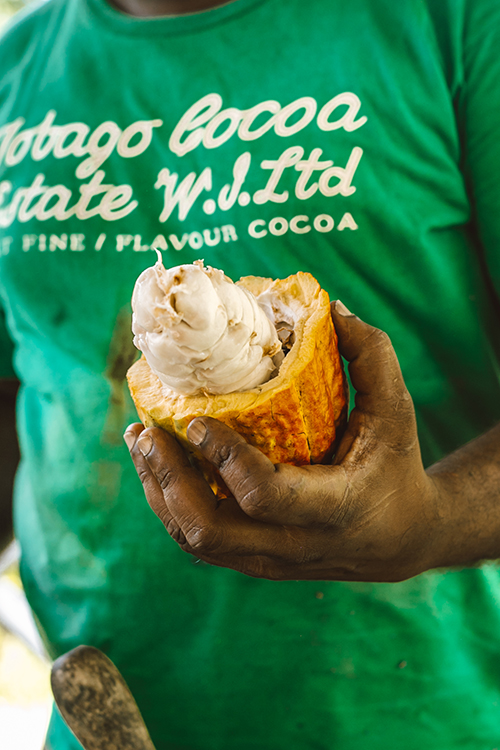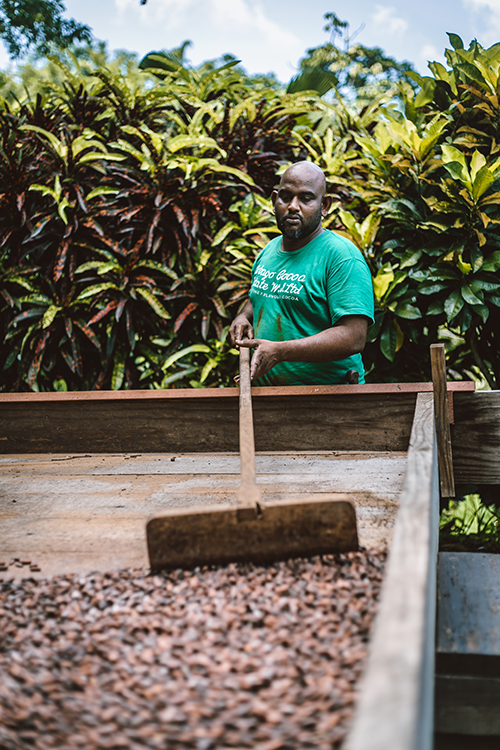 One thing you'll learn in Tobago is that the chocolate that grows on trees is very different to the chocolate you know and love. A tour of the Tobago Cocoa Estate will take you on a tasty journey from bean to bar. Learn about Tobago's cocoa history before seeing the cocoa bean being picked, fermented, dried and turned into chocolate. You'll have the chance to sample the sweet treat while pairing it with rum. Round off your day with a traditional Tobagonian dinner at the estate.
6. Get crafty with the locals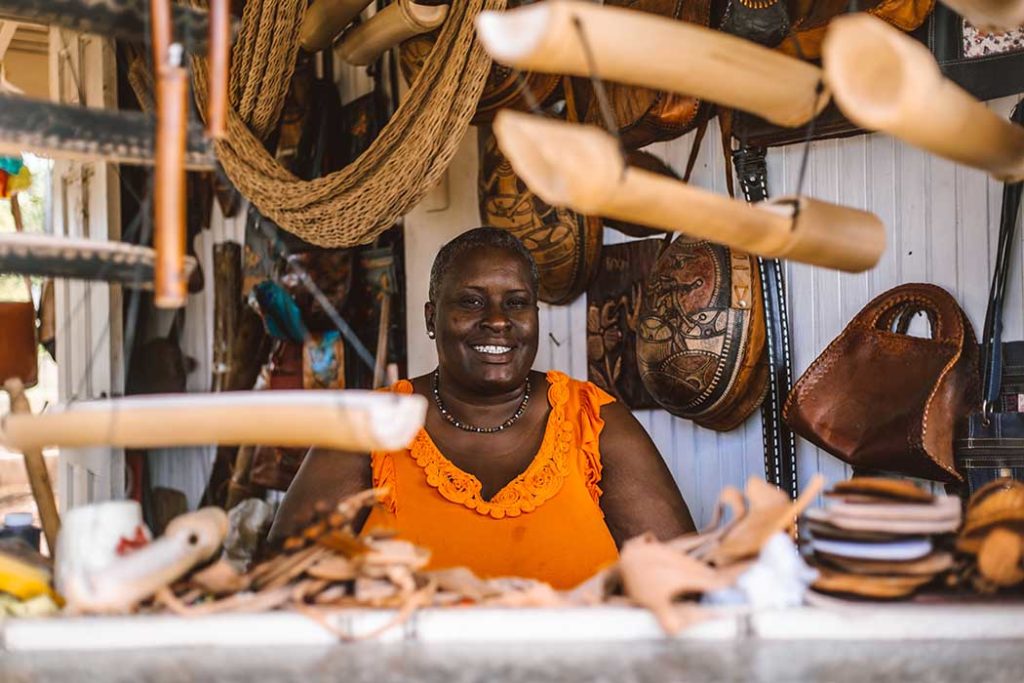 Handmade jewellery, wood carvings, soaps, clothes and food products are just a few of the local crafts you can find in Tobago. These traditional hand-crafted goods are not just important traditions in Tobago, but for many Tobagonians, they are their livelihoods.
One of the best places on the island to admire and buy local crafts is at Store Bay, a beachside market where 35 talented artisans and entrepreneurs come to sell their wares. You'll find everything from bright beach wraps to locally-produced wine, so whether you're looking for a gift or a memento to remember your trip to Tobago, you'll be in the right place.
7. Bake bread like a local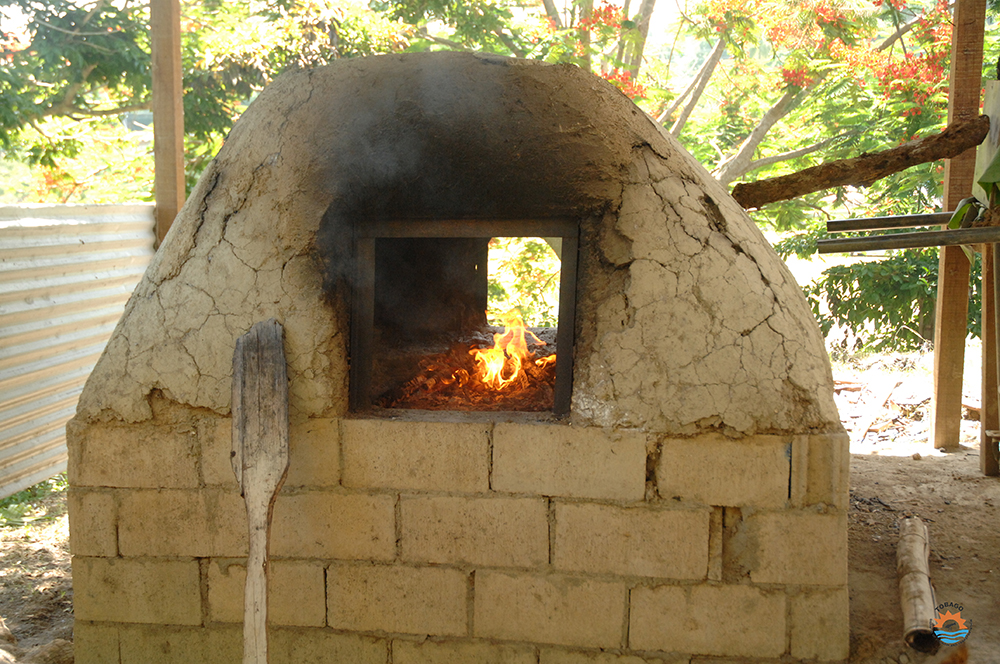 Baking bread in an open-air clay oven is something Tobagonians have been doing for over a century – a tradition kept alive to this day by the Castara Heritage Baking Ladies. The bakers fire up the oven to produce huge loaves of bread, pumpkin loafs, tarts and coconut cakes. The smell entices locals and visitors alike and although the end product is well-worth a taste, the real treat is watching this local way of baking take place.
Keep dreaming of Tobago…
Here are seven eco-adventures to have in Tobago 
A guide to birdwatching in Tobago 
Make a splash with these watery adventures