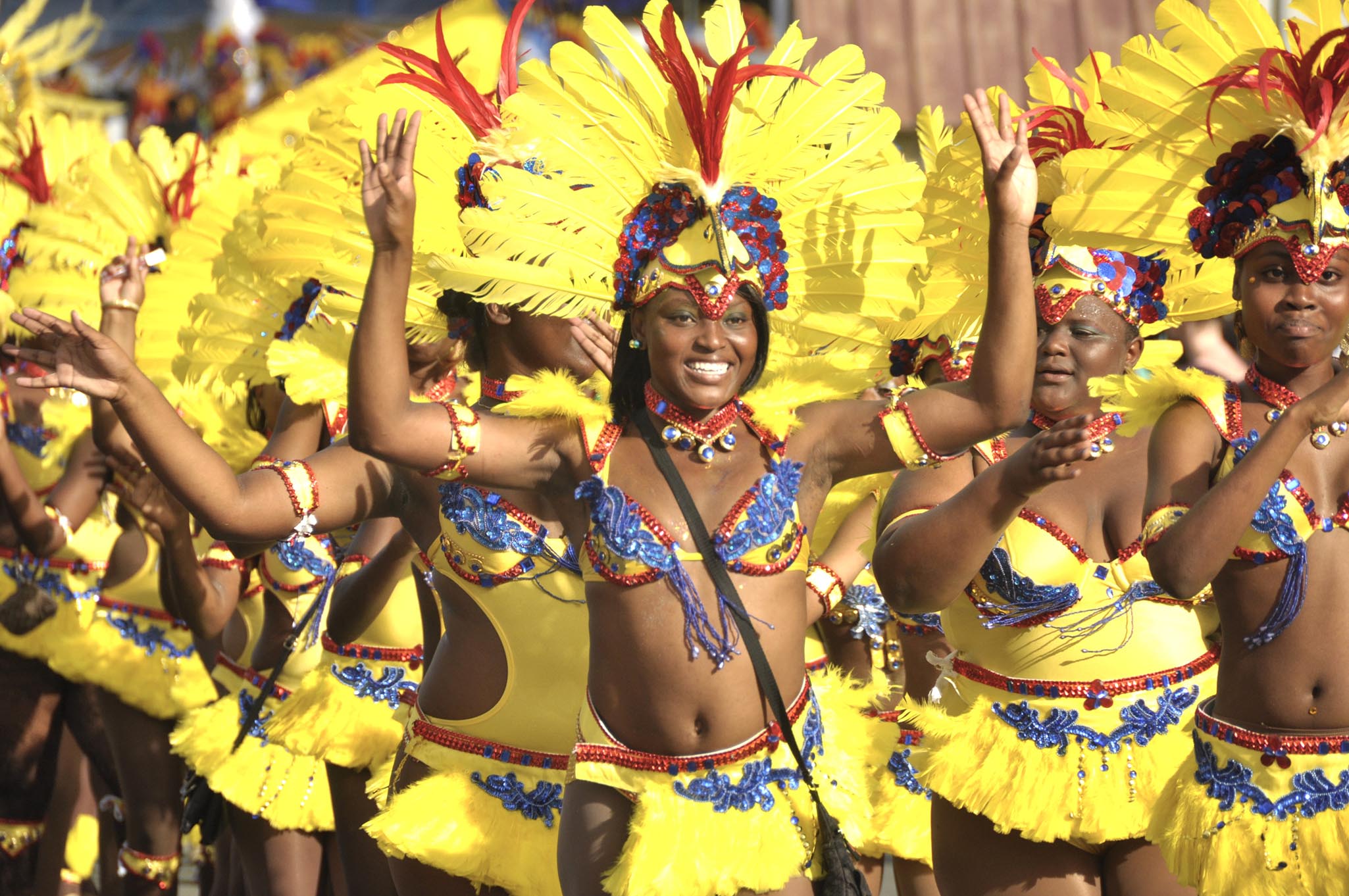 For a lot of Christian countries, Christmas and the New Year are usually the final festivities before a dreary January and February. In Tobago, they merely serve as precursors to its annual Carnival. In January, carnival season builds steadily through a rolling roster of events, from soca fetes to calypso tents and steel pan competitions. Held on the Monday and Tuesday before Ash Wednesday, the Carnival's finale is a cavalcade of colour, where locals (fuelled by sizzling Creole food stalls) fill the streets dressed to impress in vivid costumes, dancing in rhythm with the pulsing calypso and soca beats emanating from masqueraded bands. One of the favourite events? Mud Mas, where locals cake themselves in mud before taking to the streets for some messy fun.
2. Harvest Festival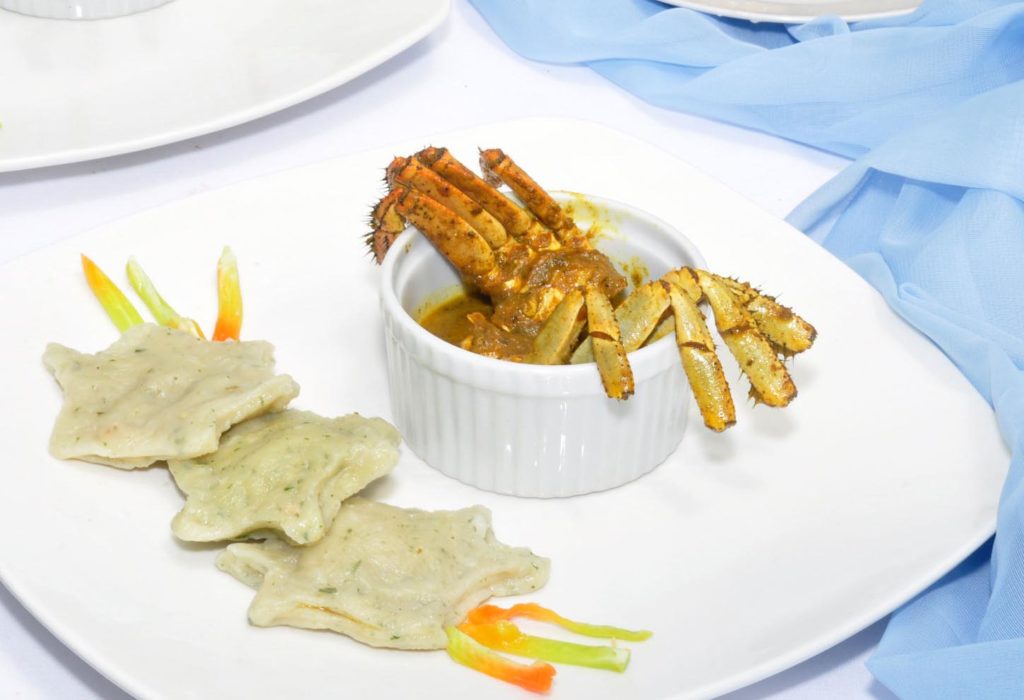 One thing that connects Tobagonians more than music is their food. Their passion for the national cuisine is one they pair with a 'more the merrier' attitude, where they bond over Creole dishes at the dining table in large social gatherings. The locals' love of food is best represented in the island's programme of harvest festivals, held on selected Sundays of the various church calendars throughout the year in different villages. They haven't strayed too far from their roots as simple thanksgivings meals for the previous year's bumper crop but have developed into larger communal celebrations. Harvest begins in church with morning service and blessing of the donated produce which is sold to raise money for the church or charity. 
Next, the festival moves into the communities, where villagers invite their wider families, friends and even strangers into their homes. This display of generosity is your ticket to not only witness an intimate insight into local life but also try some of their favourite dishes, such as stewed pork and curried crab and dumplings. 
In the afternoon, a grand concert known as Cantata takes place, where the church choir, villagers and church members put on performances. 
3. Heritage Festival
If you want to take a deep dive into Tobago's culture and history in one fortnight-long hit, then look no further than the island's Heritage Festival, usually held from mid-July to 1 August. Born in the 1980s as a way to preserve the traditions of Tobago, the festival has become a cultural tour, going from village to village as each one showcases an element of their history in art form. There's a bit of everything on display, from conch blowing to a 'cocoa dance' and it's this potpourri of Tobagonian culture that makes the festival a must for visitors. Particular highlights include the locals of Moriah performing a traditional wedding service, the villagers of Les Coteaux bringing the island's folktales to life in a theatrical stage show and Charlotteville proudly displaying Tobago's African heritage.
4. Goat and Crab Race Festival
One of Tobago's oldest (and oddest) annual events, the Easter Goat Race Festival has been held in the village of Buccoo since 1925. Conceived by Samuel Callender as an alternative to horse racing – exclusively only for the rich at the time – it's ironically usurped its more illustrious rival as the premier sporting event in Tobago. From a visitor's perspective it may look comical but it's taken very seriously by locals, with thousands packing the specially built stadium to watch as goats and their barefoot 'jockeys' race each other over 100 yards. Goats often endure intensive training for two months prior and lively race commentary, food and drinks stalls, music and betting booths only add to its big-event status. Choose your winner wisely!
And goats aren't the only creatures you'll see racing during the event, as there is also a category for crabs.
5. Jazz Festival Experience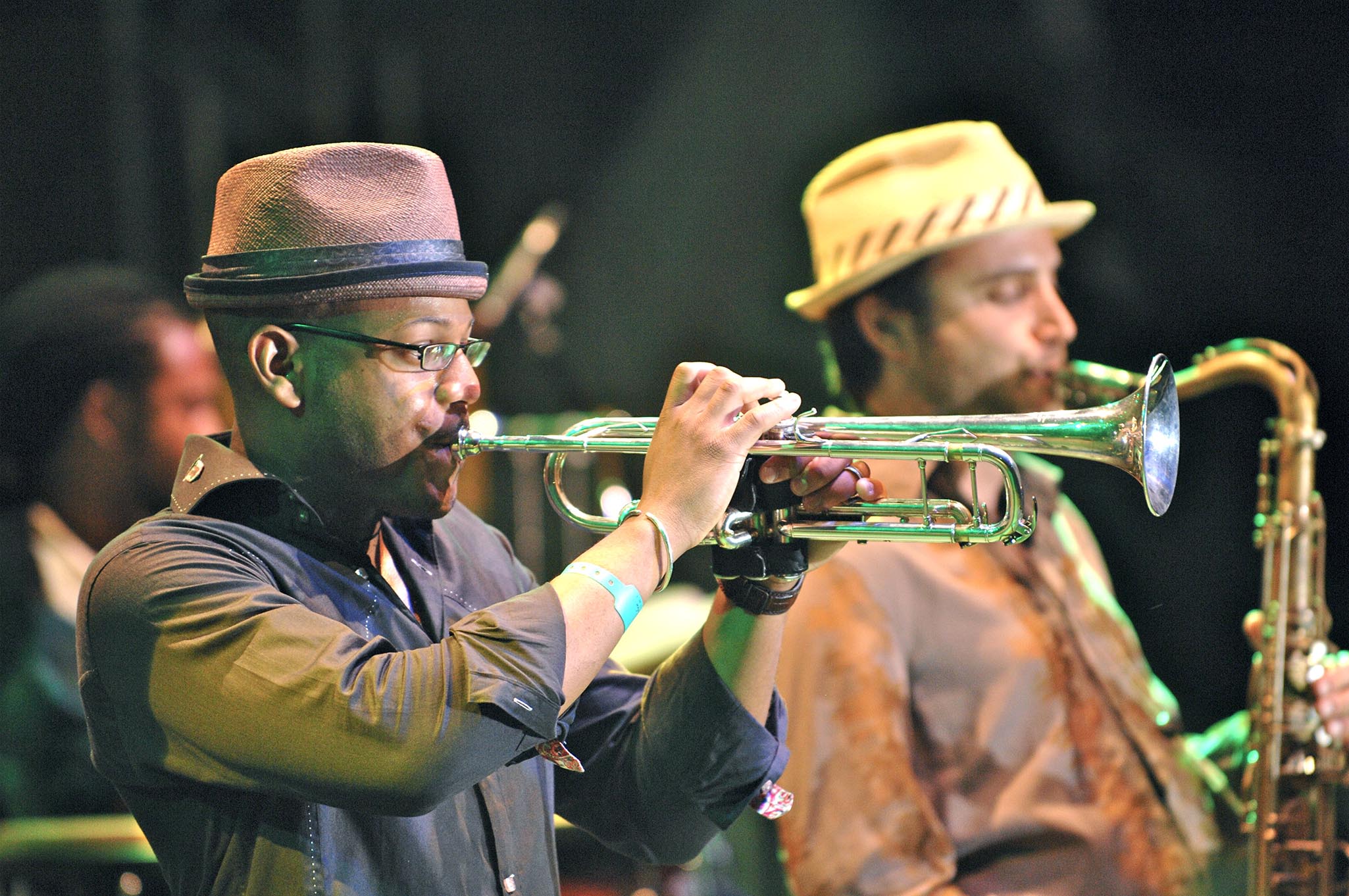 Jazz is a crucial part of Tobago's musical ensemble. The festival originated in Plymouth but has now grown into multiple events across the island with Jazz in the East held in Speyside, Jazz on the Waterfront held on the Scarborough Esplanade and the International Night in Pigeon Point Heritage Park. During the event, a host of local musicians share the stage with established superstars in a series of performances across 11 days; the likes of John Legend, Chaka Khan, Wyclef Jean and Grace Jones are among the stellar names to have performed in the past. However, it's more than just a one-dimensional music festival: it gives you the chance to dabble in other parts of Tobago while you're there, like wandering the lush virgin rainforest of Main Ridge Forest Reserve, exploring the colonial Fort King George or even twinning it with the Easter Goat Race Festival. 
6. Blue Food Festival
For one day every October, the sleepy village of Bloody Bay turns blue. It's all because of dasheen (also known as taro), a much-beloved vegetable in Tobago and the star of the traditional dish, callaloo. But the Blue Food Festival, named so because of the bluish tint dasheen gives off when cooked, isn't interested in whipping up traditional staples like callaloo. Instead, the festival is a licence for chefs to let their minds run loose, where they can fashion inventive dishes using the vegetable as a primary ingredient. There really are no rules and locals flock from all across the island to see what imaginative entrees, liqueurs, dishes and desserts have been made. To really paint a picture, dasheen ice cream, cereal and wine have previously been among the creations.
7. Fisherman's Festival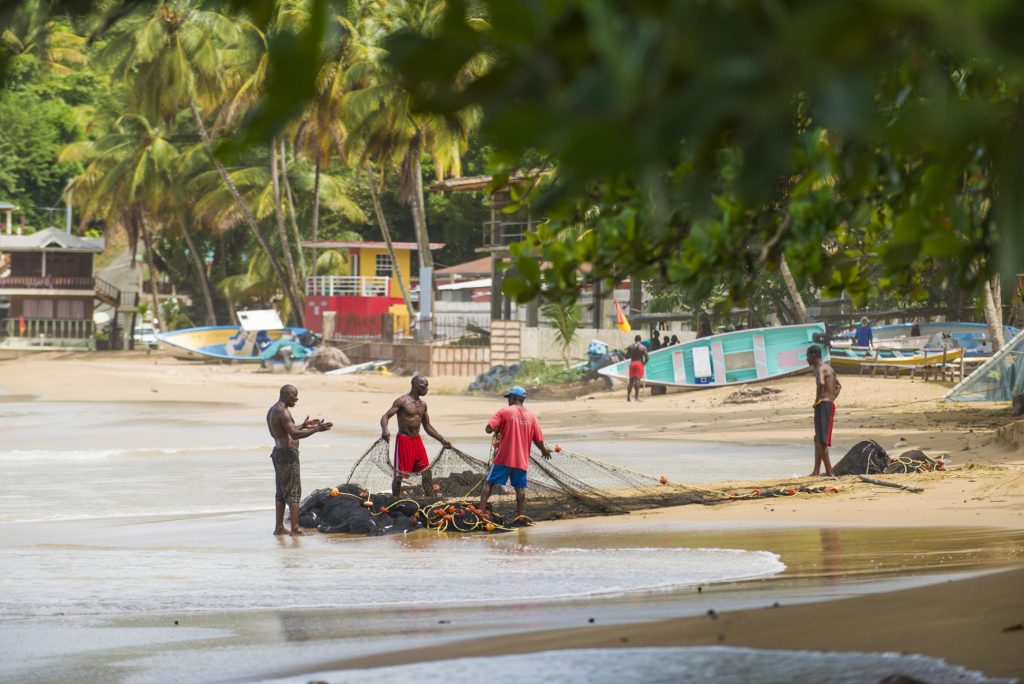 Even though fisherman's festivals are held on various sundays in different fishing villages across Tobago, the biggest of the lot is in Charlotteville on the nearest weekend to June 29th, St Peter's Day (the patron saint of fishermen). It starts quietly enough with a morning church service, before the beach which fringes Man O' War Bay (where fishermen were likely only bringing in their daily catch hours earlier) becomes the location for a huge party. It really is just an excuse for fishermen to let their hair down and enjoy themselves but visitors are heartily welcomed. The vibe is infectious, with free-flowing drink and pots of fish broth fuelling hours of dancing on the sand long into the night.