We ask local birdwatchers in Tobago for their top tips on seeing the country's birdlife. Here's what they recommend…
William Trim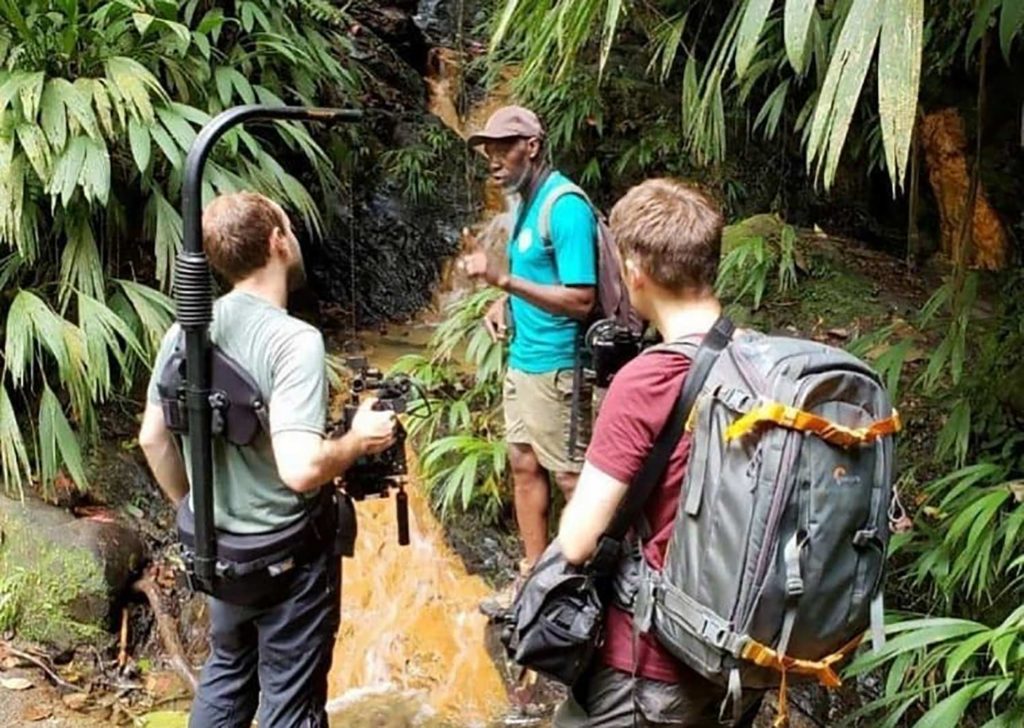 William Trim has a huge passion and knowledge for birding. When he isn't leading a tour or lecturing future tour guides, William can be found at the Scarborough Library swotting up on the latest avian research to prepare for his classes. William has been a tour guide for almost 30 yers and has led over 1,2000 tours. He still enjoys the trill of each tour as there is always more to see.
When is the best time for birdwatching in Tobago? 
"Tobago's birds are best seen between October and December, and the best time of day to see them is in the morning between the hours of 7am and 9am."
How long have you been a birdwatcher and what got you into birdwatching?
"I have been watching birds since the 1980s. I got into birdwatching after observing and researching two little brown birds (eventually identified as house wrens), feeding a larger light brown fledgling with different vocals (later identified as a shiny cowbird), and wanting to find out the name of an unknown tiny hummingbird (turned out to be a copper-rumped hummingbird) darting after larger birds of prey."
What advice would you give to a first-time birdwatcher?
"Record the features of the birds you see, the weather and if possible, video the sightings. I would also encourage people to follow up on his/her enthusiasm."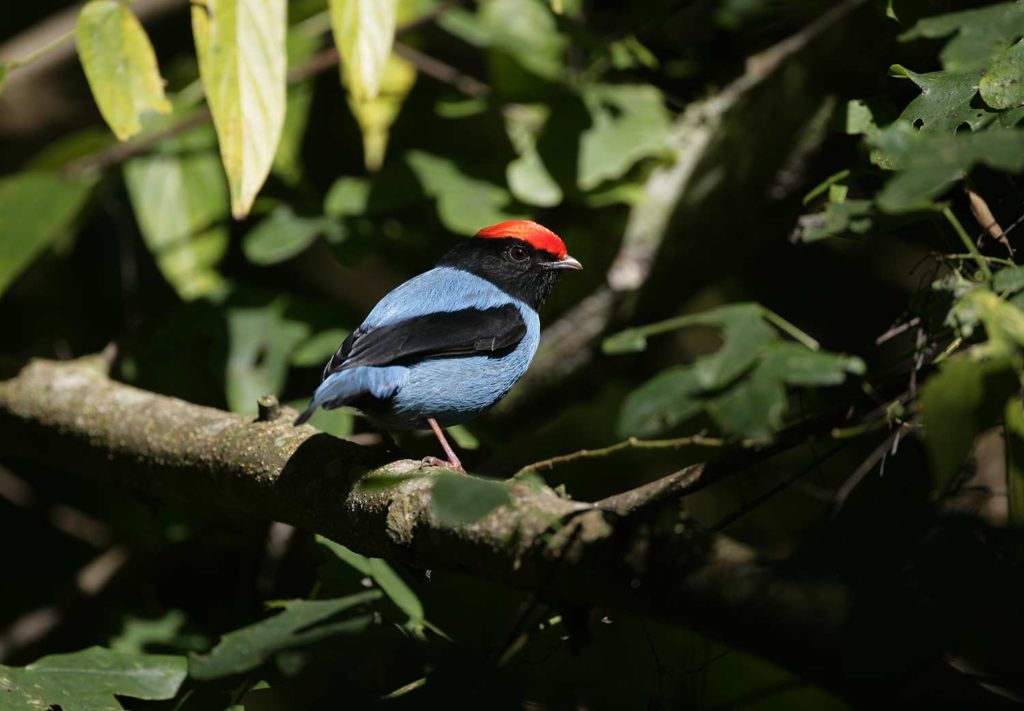 Where are the best places to go in Tobago to see birds?
"The best birding sites of Tobago are: Little Tobago; WASA Dam Road at Speyside; Studley Park; Hope Beach for migratory wetland birds; Plantation Grounds (including the sewer pounds) at Lowlands; Sewer Ponds at Bon Accord; Black Rock Turtle Beach Estuary; Mount Dillon Lookout and overlooking Castara Bay; Main Ridge Forest Reserve (main Road and nature trails)."
What species of birds are you almost guaranteed to see in Tobago?
"Red-billed tropicbird (if in season); blue-backed manakin; rufous-tailed jacamar; great black hawk, plovers, sandpipers, ducks; Caribbean martin; scrub greenlet; woodpeckers; wood-creepers; terns; tanagers; white-fringed antwren, Trinidad motmot; yellow-legged thrush; white-necked thrush, tanagers; doves; and more."
What other animals are visitors likely to see in Tobago? 
"Endemic snakes, endemic frogs, butterflies, dragonflies, lizards, caiman, agouti and more."
Newton George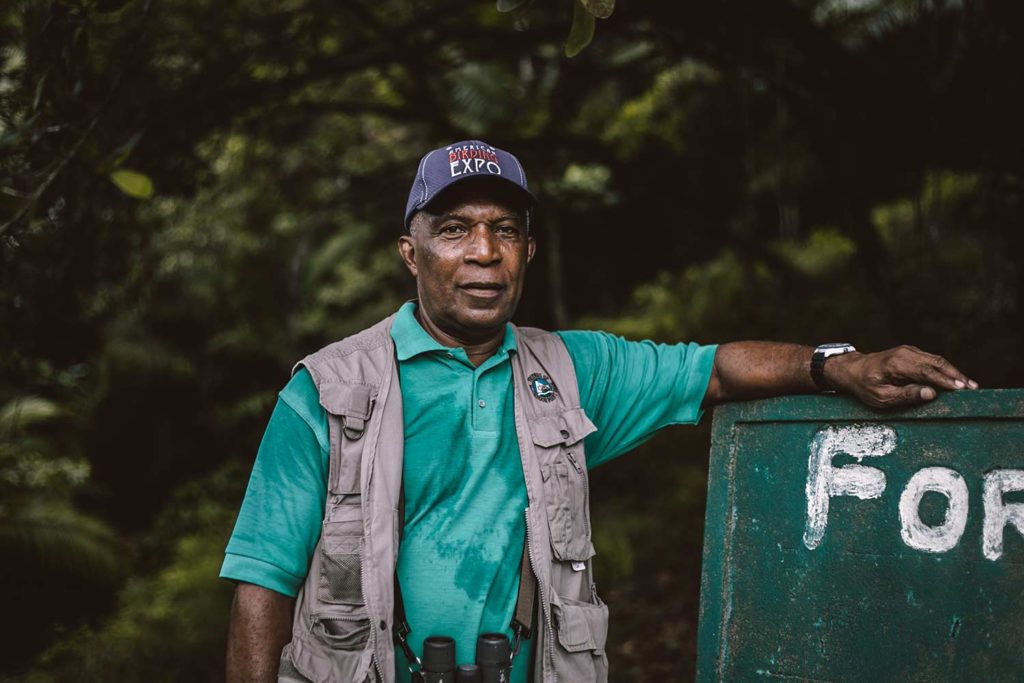 Widely acclaimed as Tobago's premier birdwatching and natural history guide, Newton George is not only an experienced and knowledgeable ornithologist, he is also a committed and dedicated birder in the truest meaning of the word. His sheer enthusiasm leaves one in no doubt that birds and wildlife are both his love and his life. Here are his top Tobago birdwatching tips…
How long have you been a birdwatcher?
"I have been birdwatching since the eighties right up to the present day."
What advice would you give to a first-time birdwatcher?
"Be in possession of binoculars, a bird book on the birds of Trinidad and Tobago, and be sure to record what you have seen."
Where are your favourite places to go birdwatching in Tobago?
"The rainforest, Little Tobago, in the grounds of Tobago's plantation and around the Bon Accord ponds."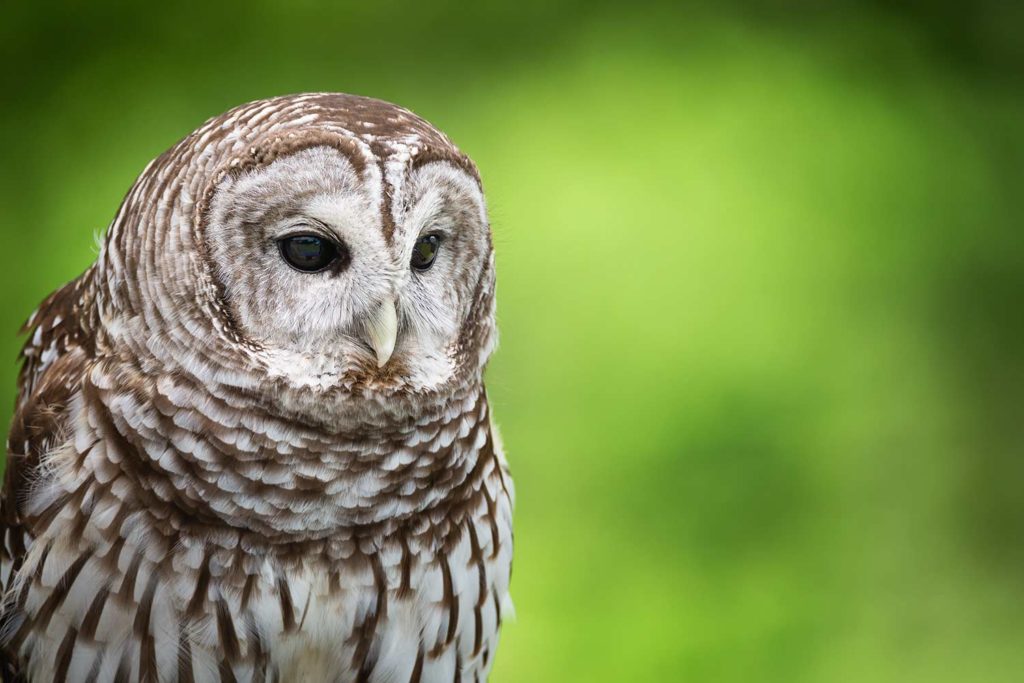 What is the rarest birds to look out for in Tobago?
"On a night tour, you may spot a striped owl."
What is else would you recommend doing in Tobago?
"You can go snorkelling, scuba diving, fishing, visit the historical sites, go on a reef tour, and take a day trip to Trinidad."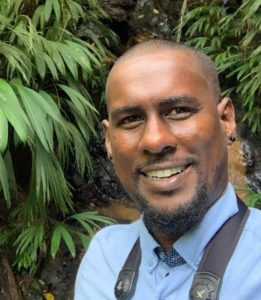 Jason Radix
Jason Radix is one of Trinidad & Tobago's best known naturalist guides. His experience spans three decades and he is known for his knowledge of Tobago's natural history. He leads groups of experts and amateurs alike, and he has even conducted tours for famous naturalists including Sir David Attenborough.
What advice would you give to a first-time birdwatcher?
"Get to know the names and behaviour of the common birds where you live, and get hold of a local bird book."
What species of birds are you almost guaranteed to see in Tobago?
"Bananaquits, palm tanagers, magnificent frigatebirds, and Trinidad mot mots."
What are some of the rarest birds you might see?
"There are several birds which are equally rare to see including some migrant birds, two examples being the western reef heron and the squacco heron."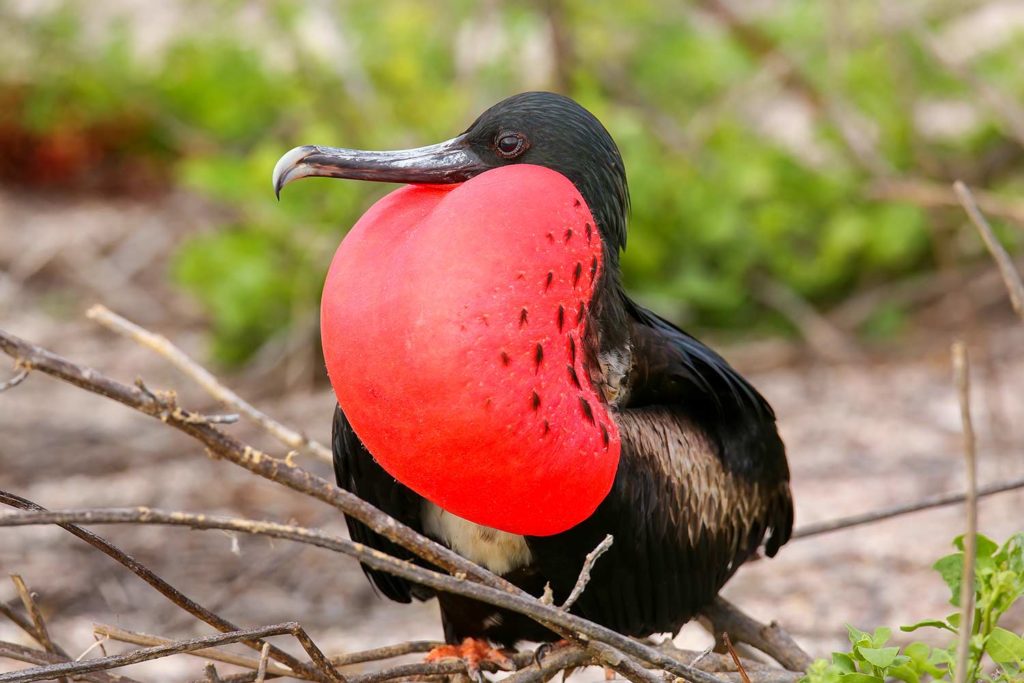 Do visitors need to bring equipment such as binoculars with them or can this be hired/ burrowed during tours?
"Binoculars are very useful and generally are brought by clients.  I don't rent binoculars but allow clients to use my own pair along with my telescope during tours."
Other than birdwatching, what is your favourite thing to do in Tobago?
"Snorkelling and scuba diving."